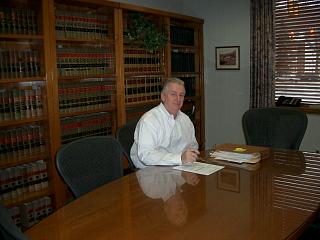 1118 Kanawha Boulevard, SE Charleston, WV 25301
Phone: 304-345-9663 Fax: 304-345-9667

Wood Law Office, L.C. has successfully accepted hundreds of cases throughout the state of West Virginia in the areas of medical / professional malpractice, contract/labor litigation, wrongful death and serious bodily injury. Mr. Wood regularly meets with clients at no initial charge along with accepting cases on a contingency basis. Our law firm prides itself on the very positive relationship we seek to develop with each individual we serve. We truly believe that your experience with our staff throughout the litigation process should be and will be thorough, responsive, and personally developed to assure you the greatest degree of comfort and confidence that your case is being handled properly and that your law firm is uniquely committed to your success. Thank you in advance for the opportunity to serve your legal needs.
Area of Practice to review:
Office location and directions click here.
To contact us for a free consultation click here.