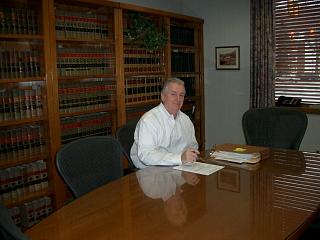 Henry E. Wood, III
Attorney at Law
Practice Areas: Personal Injury, Employment Discrimination, Wrongful Death, Medical/Professional Malpractice
Admitted: 1980 West Virginia
Law School: South Texas College of Law, Houston Texas.
College: West Virginia University, Morgantown, West Virginia.
Member: West Virginia State Bar Association, American Bar Association, West Virginia Trial Lawyers Association, American Trial Lawyers Association.
Biography: Cum Laude, Editor in Chief of South Texas Law Journal
Personal: Upon graduating with honors from Law School, Mr. Wood moved back to Charleston, West Virginia to open a practice focused upon serving the individual needs in our society. Mr. Wood is married with four daughters and lives in Charleston. He has been practicing in the State of West Virginia since 1980. Mr. Wood personally overseas all work on client's cases and is personally engaged in all material and critical parts of any and all cases.
Call now to schedule your free consultation appointment at: 304-345-9663